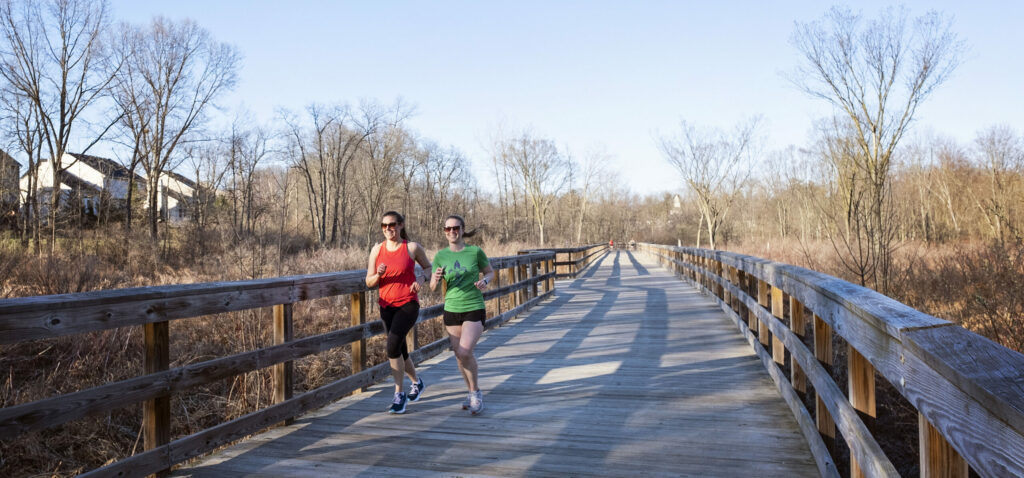 Huron Waterloo Pathways Initiative (HWPI) is a 501(c)(3) nonprofit that helps to facilitate the development and use of non-motorized recreational pathways in Washtenaw County and surrounding areas. To date, our primary focus has been the Washtenaw County-wide Border to Border Trail (B2B Trail).
The B2B Trail is a 35-mile, 10 foot wide, ADA accessible, paved pathway. It consists of 8 trail corridors that connect you to cities, parks, and destinations throughout Washtenaw County, Michigan. Everyone is welcome!
The B2B Trail initiative is led by the Washtenaw County Parks and Recreation Commission (WCPARC), and is the product of the ongoing efforts of many communities, organizations and volunteers, dedicated to creating a network of accessible shared pathways. WCPARC is supported by the Huron Waterloo Pathways Initiative, the official non-profit partner of the B2B Trail.