HWPI Staff
Board of Directors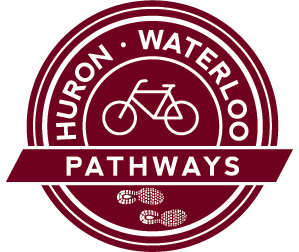 Christine Stead
Chair
Christine has been on the HWPI board since 2017, and has served as a Board Chair since the start of 2023. She is an avid runner in the Ann Arbor area, and was a close friend to the late Karen McKeachie, which inspired her initial interest in creating safe trails throughout Washtenaw County. She is a strong believer in the role of accessible natural areas for everyone, which drives her commitment to HWPI and the B2B Trail. Christine is an adjunct faculty member at the University of Michigan School of Public Health in Health Management & Policy and the CEO of the Extracorporeal Life Support Organization, where health advocacy is central to both roles. Christine is looking forward to the long-standing positive impact on this community that the trails will have in the region.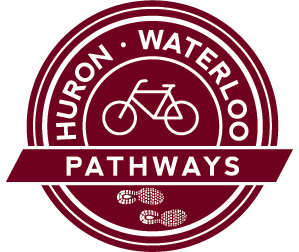 Susan Faulkner
Vice Chair
Susan joined HWPI in 2017 as its first Executive Director, where she worked to develop the all-volunteer organization into the thriving, robust nonprofit it is today. She stepped down from her position at the end of 2021 after 5 years in that role. She now supports the B2B by serving on the Board as Vice Chair. Her commitment to developing non motorized trails stems from her desire to foster healthy communities, where everyone has access to safe recreation. An avid runner and biker, Susan may be found on the B2B or other Michigan trails several times per week. She now works as a consultant, helping nonprofit organizations develop their organizational capacity. Susan has two adult sons and lives in Saline with her husband.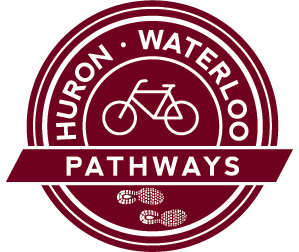 Erik Stalhandske
Vice Chair
Erik Stalhandske has been a board member of HWPI since its inception in 2016, when board meetings took place at Aberdeen bike shop in Chelsea, Michigan on folding chairs. Erik has been an avid cyclist for fifty years, enjoying road, trail, and pathway cycling – and the excuse each type of cycling brings to purchase different bikes! His favorite biking these days takes place anywhere he can ride with his kids and granddaughters. Erik is a retired Chief Operating Officer in the healthcare systems industry, having worked in both government and private sector healthcare. He has served on the boards of multiple non-profits organizations, and has a deep passion for the Washtenaw County community, and specifically his hometown of Chelsea. When not biking or working to improve the B2B Trail, Erik can be found hiking, gardening, cooking, and lake swimming.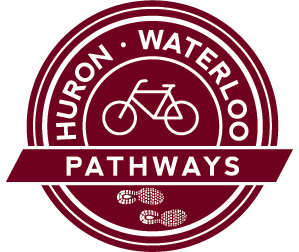 Susie Paisley
Treasurer
Susie Paisley works for a private investment company, having held various positions as Controller, VP of Finance, and CFO for portfolio companies. She has worked in industries ranging from SAAS to healthcare and alcoholic beverage companies, working currently with the Hemingway Rum Company, Key West, FL. Susie has over 20 years of experience in accounting, budgeting, financial forecasting, cash management, fundraising, and operations. She has a passion for healthy living, exercise, and the outdoors. An HWPI board member since 2017, Susie is honored to be part of an organization that works to provide safe and accessible ways for our community members to get outside and move. Susie lives in Ann Arbor and has two grown sons, both of whom live in Northern Michigan. In addition to running the B2B Trail almost daily, Susie plays tennis, skis, gardens, and loves to cook.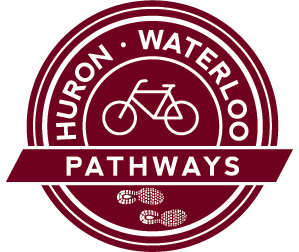 Allan Newman
Secretary
Allan Newman has served on the HWPI board since 2017. Allan is a life-long serial entrepreneur having founded businesses in technology, reuse, retail, and finance. His experience growing organizations is a skill that is useful to non-profits. He is Entrepreneur-In-Residence at Washtenaw Community College and serves on seven non-profit boards, four of which he chairs. An active cyclist, Allen has cycled in every state and on every continent. Allan and his wife, Roddy Wares, have four children and eight grandchildren.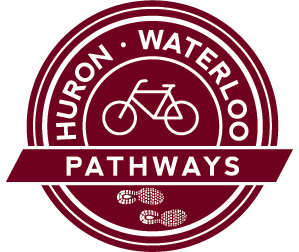 Charles W. Borgsdorf
Legal Advisor
Charlie and his wife Linda have lived near Argo Pond in Ann Arbor for 49 years. They have four sons and eight grandchildren. They are regular users of the B2B Trail and are strong supporters of expanding the network of non-motorized pathways. Charlie has been a lawyer for more than 50 years, specializing in business and non-profit matters. In addition to being on the board of HWPI, he has donated his time to help HWPI obtain tax-exempt status and advised it on a number of contract, real estate, regulatory, and organizational matters.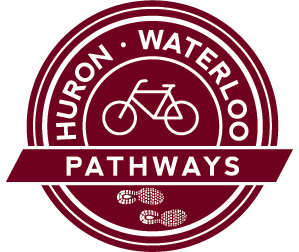 Coy Vaughn
Coy Vaughn is the Director of the Washtenaw County Parks and Recreation Commission. Coy has nearly 30 years of planning experience in both the private and public sectors, working with regional, county, and local governments as an Urban Planner, and most recently a Parks Planner. He has a bachelor's degree in Landscape Architecture from Michigan State University and a master's degree in Urban and Regional Planning from Eastern Michigan University. Coy is an advocate for trail development and land preservation in the County. He enjoys hiking, biking, skiing, and other outdoor activities.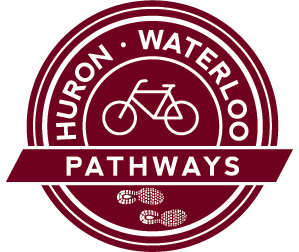 Larry Deck
Larry has been a longtime leader in creating trails and greenways in Michigan. He led the creation of, and chaired, the organization that has evolved into the Michigan Trails and Greenways Alliance. He initiated and served as the Project Director of the Southeast Michigan Greenways Project, which developed a constituency and vision for an interconnected greenway system in southeast Michigan. Before leading these statewide and regional efforts, he co-founded and chaired the Friends of the Lakelands Trail, a group that promoted the rail-to-trail effort between Hamburg and Jackson, one of the first rail-to-trails in Michigan. In addition to serving on the HWPI board, Larry is on the board of the Walk Bike Washtenaw, which seeks to make Washtenaw County a national leader in bicycling and walking. He has served on several city, county, and regional governmental committees that deal with non-motorized transportation and recreation. Larry has bicycled extensively for transportation and recreation in Ann Arbor, Washtenaw County, Michigan, the United States, and Europe. Before embarking on consulting and volunteer activities regarding trails and greenways, he designed and wrote technical software.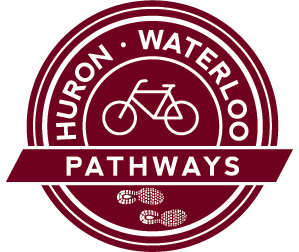 Lew Kidder
Lew Kidder has been on the board of HWPI since 2017, and involved in the cycling and triathlon community for decades. Born and raised in northern Michigan, he received both his undergraduate degree and law degree from the University of Michigan. Throughout his career, Lew had various stints as a prosecuting attorney, magazine publisher, real estate developer, ski instructor, race organizer, and triathlete and running coach. As a passionate community activist, Lew has been involved in many projects over the years, including helping to complete four separate public preserves in Washtenaw County. Lew was married to Karen McKeachie, a celebrated runner (7-time winner of the Dexter-Ann Arbor Run) and Hall of Fame triathlete, whose tragic death in 2016 while biking on Dexter-Chelsea Road motivated him to get involved in completing the non-motorized B2B Trail throughout Washtenaw County. Since that time, he has become one of the most passionate and dedicated members of the project.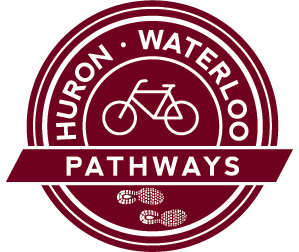 Lisa Wozniak
Lisa has served as Executive Director of the Michigan League of Conservation Voters (LCV) since 2006, having grown what was a two-person shop into a 30-person powerhouse. As one of the strongest state leagues in the nation, Michigan LCV works at the intersection of policy and politics to protect the air, land, and water in communities all across Michigan by activating voters to elect and hold accountable public officials who fight for an environment that sustains the health and well-being of us all. Prior to this position, Lisa served for 10 years as the Great Lakes Regional Director for the national League of Conservation Voters, overseeing programs in Michigan, Ohio, Wisconsin, Minnesota, Iowa, and Illinois. Lisa also has experience in social work, electoral campaigns, marketing, sales, publishing, and the literary world. She holds an undergraduate degree in history of art and French, and graduate degrees in education and social work – all from the University of Michigan. Lisa is a proud 25-year resident of the city of Ypsilanti where she and her husband, Kenneth Simón, have raised two boys. She joined the board of HWPI in 2022 to help support development of the B2B Trail in order to connect people to that natural world that she is so passionate about. When she's not deeply involved in her work or her community, Lisa can be found in the great outdoors, hiking, running or cross country skiing with her beloved canine, Guapo; biking along the Huron River; or caring for the 30 acres of land she and her brother own in Manchester.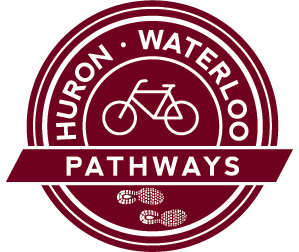 Matt Wixson
Matthew C. Wixson, MD is a Clinical Assistant Professor of Anesthesiology at Michigan Medicine (University of Michigan Medical School). He received a BS from Hope College, followed by MD with honors from the University of Michigan Medical School in 2008. This was followed by residency training in anesthesiology and fellowship in interventional pain management, also at the University of Michigan. He was elected Chief Resident in the Department of Anesthesiology in academic year 2015-2016. His clinical interests include acute
pain management, regional and orthopedic anesthesia. He is the founding director of RADAR (Raising Anesthesiology Diversity and Antiracism), a National Institute of Health funded initiative focused on increasing diversity and creating anti-racist culture in academic anesthesiology programs. He serves as the Associate Chair for Diversity within his department, as well as director of medical student education in anesthesiology. Additional leadership roles
include service on the Hope College Board of Trustees (currently Vice Chair), co-chair of the University of Michigan Medical School's Admissions Leadership Team, and other medical education initiatives. He is especially interested in applying a health equity lens to community problems, utilizing existing institutions and structures to improve health.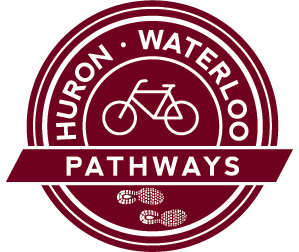 Paul Dimond
A lifelong Ann Arbor resident, Paul is a former civil rights attorney and longtime real estate attorney who also served as an economic advisor to a former U.S. president, two Michigan governors, two mayors of cities in Michigan. Paul has been a Trustee of Community Foundation of Southeast Michigan since 1997, where he helped found the original Greenways Initiative that supported Washtenaw County Parks and Recreation Commission's planning and initial development of the B2B Trail. As a co-founder of the National Wildlife's WolfPack, Paul also helped lead the Hunt Team that supported the Huron River Watershed Council's initiative to turn the face of southeast Michigan's river cities, towns, and villages back to the Huron River, including through the B2B Trail. A longtime major donor to the project, Paul formally joined the Board of HWPI in 2021 to help complete the B2B Trail as an unparalleled community asset that will be enjoyed by generations to come.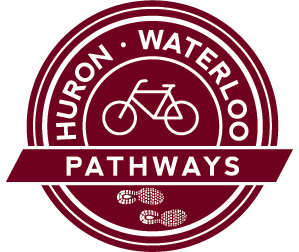 Peter Sanderson
Peter is a Professional Landscape Architect and a Project Manager for the Washtenaw County Parks & Recreation Commission (WCPARC) and has served on the HWPI Board since 2017. In his role with WCPARC, he collaborates with project partners to shepherd B2B Trail projects through all aspects of development from concept through construction. Peter combines his professional expertise with his passion for the outdoors – he is an avid mountain and road bicycle rider, runner, swimmer, hiker, paddler, and skier.
Advisory Board
MIKE CASEY
MARK DROW
TIM EDER
BART HAMMER
CATHERINE JUON
PETER FEENEY
BECKY MURILLO
MATT PEGOUSKIE
ROBERT STEPHENS
MELISSA SUNDERMANN
PAUL WIKLANSKI
Partners
BORDER TO BORDER TRAIL
WASHTENAW COUNTY PARKS & RECREATION COMMISSION
MICHIGAN DEPARTMENT OF NATURAL RESOURCES
RALPH C. WILSON, JR. FOUNDATION
MICHIGAN IRON BELLE TRAIL
5 HEALTHY TOWNS FOUNDATION
MICHIGAN FITNESS FOUNDATION